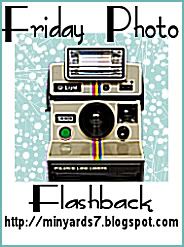 Eileen and me
Our mothers are the best of friends. They were office mates at the Provincial Treasurer's Office of Negros Occidental where they worked since the 50's until their retirement in the late 90's.
Eileen and I were born in the same month and year. She's just older than me by 6 days. Her mother is my godmother. We were also classmates in high school.
Eileen is now in Australia while am here in the U.S. Although we are continents apart, we continue to keep in touch, mostly through the net (thank you, Facebook!).
The Flashback photo I posted was taken when we were 2 or 3 years old during our mothers' office Christmas party. Eileen is the pretty girl in ponytail seated while I'm the button-eyed girl standing behind her holding an apple.