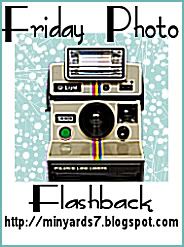 Sicogon Island - 1999
Sicogon Island in the province of Iloilo, Philippines, was a popular destination for the rich and famous back in the '70s. When former President Marcos was still in power, he and his First Lady entertained guests in the island which boasted of a world-class resort and a private airstrip. When we visited the island in 1999, it was no longer the playground of the moneyed and the powerful. What greeted us was a sleepy fishing village with very few amenities. Life in the island is simple and rustic. Electricity was turned off very early at night so that by 7 PM the place was very quiet and dark. However, fresh fish was in abundance and the beach was beautiful and pretty much deserted except for the village children playing on the seashore and the fisherfolk preparing to go out in the sea early in the morning.
The photo was taken during our 3-day excursion to the island back in 1999. That's me and my baby, Nathan.