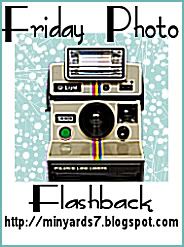 For my first Friday Photo Flashback, I am posting a photo taken in December 2001. The day after Christmas, I went on an island adventure to Siquijor Island with my friends, Vanessa and Alfonso.
Siquijor is a small island off Negros Oriental known for magic potions, sorcerers and witches. The island is very rustic and the townfolk are simple and very friendly.
You can see us posing in front of the largest and oldest convent in the Philippines, the San Isidore Labradore Convent, a Philippine National Historic Landmark.